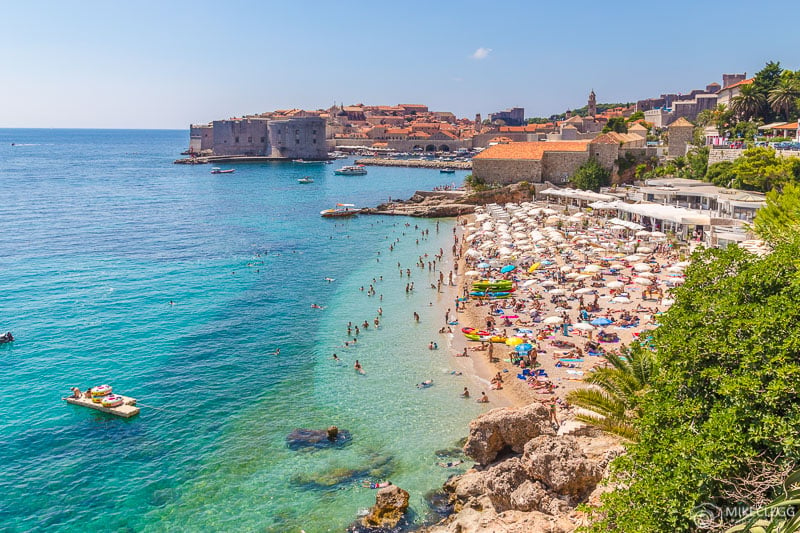 Europe is sure a place packed with beaches – more than you can visit all year long. There's been an increase in the number of visits to the European beaches and most people don't want to take their chances with any of them.
If you'll be enjoying your time on any of the European beaches, you'll need one of the newchic hats for an unhindered view of the beach's horizon and a good time under the hot sun.
It is dissatisfying to have gone through the stress of getting good travel agencies reviews for your trip to Europe only to find yourself on a beach far less good than where you're coming from.
This is why we have come up with a list of the best beach locations in Europe. This list cut across a few countries in Europe. If you'll be visiting any of these countries, be sure to check them out. There are other25 locations to visit in Europeaside from the beach.
1. La Concha, San Sebastián (Spain)
It's not difficult to recognize La Concha, San Sebastián beach amongst others in Europe. Here, you'll get a heart-lifting and thrilling moment.
Spain has no other beach that is as beautiful as La Concha. Staring at you is the sparkling sapphire waters and a ground fill of cream sand.
La Concha beach has on its flanks, two other smaller beaches; Ondarreta and Zurriola (a popular place for surfers)
If you'll be visiting Spain for a few days, La Concha is the beach you want to spend your time in.
2. Porto Côvo, Costa Vicentina, Alentejo (Portugal)
The Porto Côvo is the real deal for a long moment of tranquility and reflection. Surrounded by a ring of cliffs (horseshoe cliffs), this beach served fishermen.
The environment is a good source of inspiration as it takes you back in time to the age where fishing nets and rowing boats lined its shores
3. Nazaré, Costa de Prata (Portugal)
One exciting thing about the Nazaré beach is its large waves. Surfers all around the world find this beach to be the best place to put their mastery to the test.
You can have a special view of the waters by taking the railway to the top of the cliff of O Sitio. There's also enough space to relax in the sun after a bath on the beach.
4. L'Herbe, Cap Ferret, Gironde (France)
A lot of people from Paris and Bordeaux have found the thin peninsula curling round the bay of Arcachon to be their playground.
The L'Herbe, although a skinny beach is a good place to enjoy a paddle with wine after catching some crustaceans. This beach also serves dozens of oyster farms.
5. Cala Violina, Maremma, Tuscany (Italy)
Have you ever walked on the shores of a beach that makes squeaky sounds in contact with your feet? The squeaky sounds made by the beach sand got Cala Violina its name.
Situated within the reserve of nature, this beach is backed by holds for shade towards the southern end. If you'll be visiting the Cala Violina, be sure to come along with an umbrella, a mat, and other beach gears.
You can easily get sandwiches and drinks from a kiosk closeby during summer. If you can't afford extra bills, check out the 20 best locations in Europe to visit on a budget.
There are 100 best places you could visit in Europe but we have come up with the best 5 beach locations you'll love.