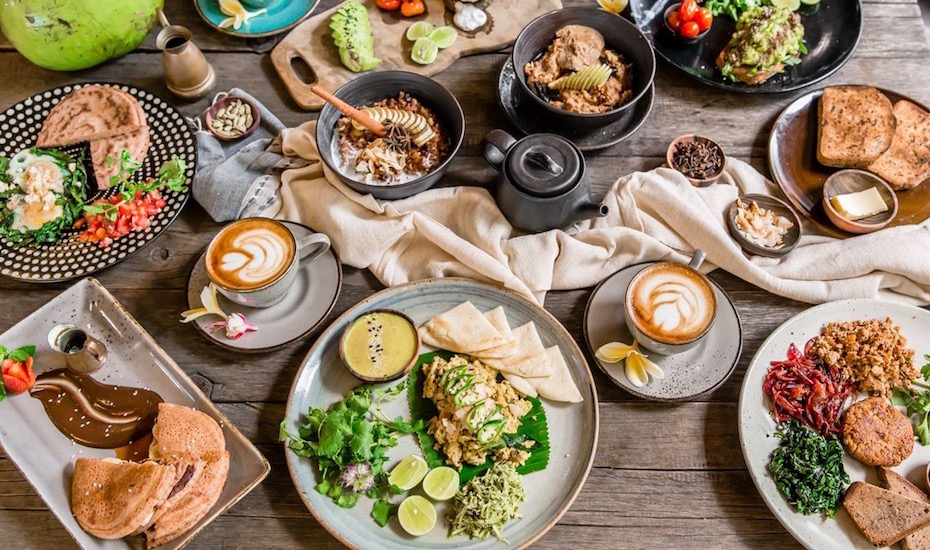 Bali is one of the top tourist destinations in Indonesia. Not only famous for the beauty of its very charming beaches, Bali is also renowned for a variety of very delicious Balinese culinary delights.
One of the options that provides this cuisine is vegetarian restaurants which sell a variety of processed vegetable-based foods generally found in the Ubud area. So, what are the restaurant recommendations? Let's see the explanation below.
4 Recommended Vegetarian Restaurants in Bali
1. Moksa Ubud
Moksa Ubud Restaurant provides a variety of foods that vegetarians will love. The food served at this restaurant is dominated by fresh dining menus with beautiful and neat decorations so that the appearance of the food becomes more attractive and very tempting. The restaurant's location is very close to the plantation where the vegetables grow.
Besides that, cooking classes are also available at this restaurant. Therefore, those who would like to cook the dishes from Moksa Ubud at home can get the cooking lesson right away. Moksa Ubud is a vegetarian restaurant in Ubud for tourists if you want to eat a fresh vegan menu. Not only that, if you are still confused about where to go in Ubud to find healthy food, this restaurant is the answer.
2. Soul in a Bowl
Soul in a Bowl is a Balinese vegetarian restaurant located in South Denpasar. This restaurant serves plant-based food that is very healthy and can be used as a menu to accompany meetings, do assignments and many more. This restaurant also has an aesthetic and vintage concept and provides a smoothie bowl menu with a vegetarian Mediterranean style.
3. Shady Shack
Next is Shady Shack, located in Badung Regency, Bali. This restaurant serves an interesting vegan menu. The concept of this restaurant has a rustic nuance with a relaxed and comfortable pouring atmosphere. The dish is also very healthy and good for the body. The famous menus at this restaurant include vegan, gluten-free, and dairy-free menus. Examples are cauliflower fried rice, vegan cheeseburger, temple bowl, and refreshing, healthy drinks.
4. Bella by Sage
This last restaurant recommendation has a concept like in Italy. The vegan menu is very modern such as vegan pizza, vegan burgers, vegan spaghetti and others. Although it sounds like a junk food menu, these foods are healthy because they contain more vegetables.
This restaurant is in Gianyar, Bali. When visiting Bali and wanting to experience a healthy Italian menu, Bella by Sage is the answer. The price offered follows the quality of the menu provided.
The restaurant recommendations above can be an option to enjoy healthy food for vegetarians. A modern, healthy and varied menu will be delicious to eat while on vacation in Bali.
read more : medellinnovation.org